About AUTOSTAT Smart Humidistat
The Autostat IV is an intelligent, microprocessor driven humidity controller, which unlike conventional humidistats is based on a determination of absolute humidity, not relative humidity. The important difference between the two is that absolute humidity is not affected by the temperature of the surrounding environment, making the Autostat perfectly suited to environments with widely fluctuating air moisture content such as kitchens, laundry rooms, shower & bathrooms whilst not being affected by the ambient background humidity.
By way of example, cooking and tumble dryers produce copious amounts of water vapour, however a local RH% controller would register only a slight increase in RH% due to a simultaneous increase in temperature causing the air to hold more moisture (See graph below). Increased ventilation would therefore not be triggered. The Autostat would however identify a change in the moisture content of the air and react accordingly.
NOTE: 12V AUTOSTAT version requires a 12V transformer and will only operate a 12V DC fan.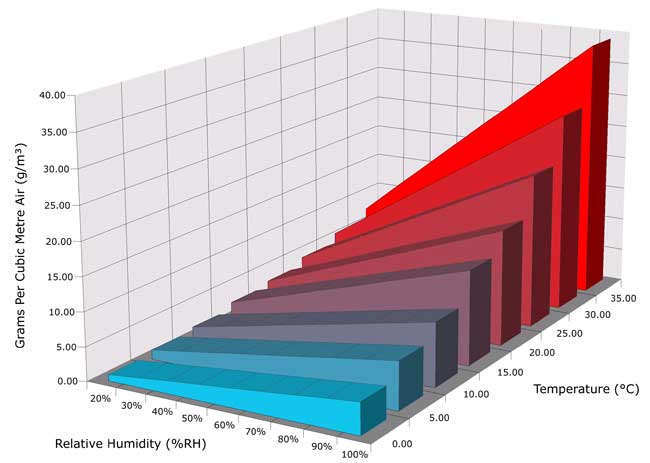 AUTOSTAT Smart Humidistat Operation
The Autostat samples the surrounding environment at regular intervals, stores and averages the results over the previous two hours and uses this as a reference base of humidity for the next two hours. When the measured humidity exceeds this reference base by a predetermined amount the controller triggers action.
Another sample is taken after a few minutes, the difference between this and the initial trigger reading is used to calculate a total running time for the ventilation equipment to operate. This mechanism results in the ventilation not being influenced by ambient humidity, resulting in much more consistent operation.
AUTOSTAT Smart Humidistat Features
Autostat IV is pre-programmed at our factory and should require no adjustment through its lifetime. The units operate on 240V AC and 12V AC/DC and provide output control through relay load output position 1.
Integral override on/standby pull switch
Remote override feature
Light switch trigger with overrun proportional timer
Relay operated voltage free output option
Incorporates a data-logger that captures humidity, temperature and fan operation providing details on the dwelling air quality for improved condensation control management
LED Status indicator
AUTOSTAT Specifications PDF Download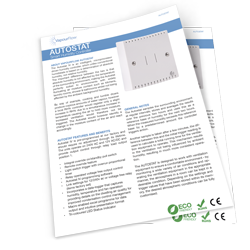 The Autostat is protected by the following patents: 2316188 (UK), 6230980B1 (US), 2262657 (Canada), H10-509502 (Japan), 0917677 (Ireland) and International Patent PC/GB97/02155